Workshop Department
·
Bergen, Norway
Verkstedsoperatør
En unik mulighet til å jobbe i et innovativt selskap med engasjerte og dyktige kolleger.
Kort om FourPhase
FourPhase er et norsk teknologiselskap med hovedsete i Bergen med avdelinger i Aberdeen og Houston, som utfører offshore operasjoner i flere deler av verden. Vi har egenutviklede, patenterte løsninger for håndtering av sand og sedimenter i oljeutvinningen som nå har blitt markedsledende.
Teknologien muliggjør kontinuerlig separasjon av olje og sand, og unngår således at brønner tettes igjen grunnet sanddannelse i brønnbanen. Ved at sand fjernes fra brønnbanen, spares oljeselskapene for kostbare operasjoner, det reduserer nedetid på brønner, og kan i tillegg øke produksjonsratene betydelig. Vi jobber med de fleste store oljeselskaper i Nordsjøen, men også i andre deler av verden.
FourPhase er et selskap som vokser raskt og vi teller snart 80 ansatte. Vi har sterkt fokus på innovasjon og produktutvikling, med ansatte som brenner for det de driver med. Her er det kort vei fra idé til gjennomføring. På vårt verksted får du en unik mulighet til å utvikle deg faglig og jobbe med store og spennende prosjekter som leveres til internasjonale viktige markedsaktører innen olje og gass-sektoren. 
Arbeidsoppgaver:
Sammenstilling, service, vedlikehold og reparasjon av selskapets utstyr.
Assistere logistikkavdeling i vedlikehold av system for registrering,  lagring, resertifisering og vedlikehold av selskapets verktøy
Ønskede kvalifikasjoner:
Fagbrev som industrimekaniker/anleggsmaskinmekaniker/bilmekaniker
Truckførerbevis
Traverskranfører bevis
Sertifikat klasse B
Beherske norsk og engelsk, både muntlig og skriftlig
Gode IT kunnskaper
Evne til å løse tekniske utfordringer
Personlige egenskaper:
Selvstendig, men samtidig jobber godt i team
Fokus på HMS og kvalitet
God lagspiller
Godt humør og engasjert
Punktlig, nøyaktig og lærevillig
Fleksibel i hektiske perioder
Department

Role

Workshop Operator

Locations
Workplace & Culture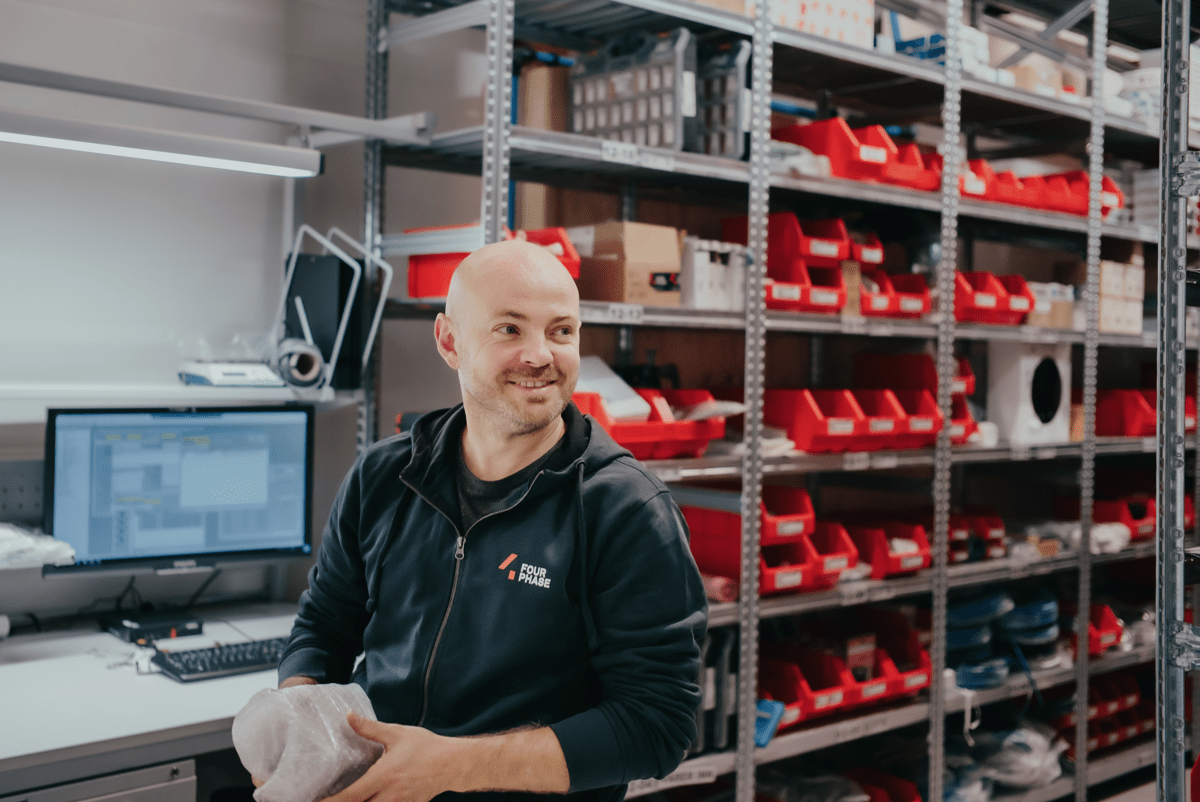 FourPhase culture is characterized by engaged and highly skilled colleagues working together with enthusiasm and pleasure. We believe in creating an atmosphere focusing on confidence, trust and support. This gives everyone joining the company an opportunity to reach once highest potential.
And we have great fun!
About FourPhase
In the world of solids separation management, FourPhase technology combines engineering brilliance, digital capability and environmental awareness. We create systems that enhance operational, commercial and environmental performance, in oil and gas – and beyond.
We turn the management of solids into a key performance indicator that is fundamental to increasing production and reduced emissions. Capable of being controlled remotely, our digital solutions give our customers accurate sand management data to continuously tune well performance to avoid intervention and significantly reduce the cost per barrel of production.
We are an industrial technology company specialising in solids separation. Using our adaptive technology with advanced digital capabilities we enhance operational, commercial, and environmental performance through advanced solids management.

We operate globally and have offices in Aberdeen, Bergen and Houston.
Workshop Department
·
Bergen, Norway
Verkstedsoperatør
En unik mulighet til å jobbe i et innovativt selskap med engasjerte og dyktige kolleger.
Loading application form
Already working at FourPhase?
Let's recruit together and find your next colleague.